Who remembers that time when The Sun introduced their paywall and thought it would make readers start to subscribe and pay for their content? How cute.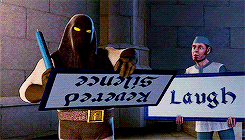 This major restriction of content stopped people from reading The Sun online. This is unlikely to be as a means of avoiding copyrighted articles as most news publications get their news from the same place and you cannot really 'copyright' news and facts. And even if a newspaper breaks the story first, there's always another angle.
Print circulation has been damaged as a direct result of the sheer volume of online-content. The increasing popularity of online news has also faced a difficulty in making money without bombarding you to find love on match.com or to cash-your-gold (possibly quite a handy suggestion if you're a struggling student). 
Without advertisements it's a struggle to make a profit and a profit keeps any business man or woman's heart beating, so much so that it may restrict the functionality of the brain and they may think a paywall is a good idea.
The Sun's thinking was that if they stop stories half way through and tell you, you have to subscribe –and pay- or not offer stories at all unless you subscribe then they'll make more money and the Murdoch empire will have us all on our knees throwing money for their news.
BREAKING NEWS: There are thousands of websites containing news, for free, so there was never a necessity to be paying for a deluded right-wing newspaper, sorry Mr Murdoch.
The paywall was more wall and less pay and that's probably why it no longer exists.